Much like neighbouring Madrid club Atletico, RCD Espanyol have never been considered as the top dogs in Barcelona. Their great cross-city rivals FC Barcelona have been at the front page of every Catalan football newspaper for years, while Espanyol are forced to stay in the shadow of the most decorated Spanish football club in history.
Although FC Barcelona are indeed the more successful of the two Catalan teams, such historical prejudice does not apply when we talk about the supporters. FC Barcelona are known for having a larger following not only in the city itself, but also around the world; however, when it comes to the match day experience, fans visiting the RCDE Stadium are often surprised by a lively atmosphere generated by Espanyol supporters.
You can also be a part of the fanatical RCD Espanyol support group by attending their match at RCDE Stadium in Barcelona. Finding where and how to buy a match ticket for the game can be tricky; therefore, we provide you with a detailed and comprehensive guide on how to buy tickets for Espanyol home matches at RCDE Stadium.
After watching your beloved Espanyol play at RCDE Stadium, why not try our CeleBreak pick-up football service? We offer playing opportunities for people who are passionate about the beautiful game and want to be part of one of the largest playing communities in the world.
Buying Espanyol Tickets – Online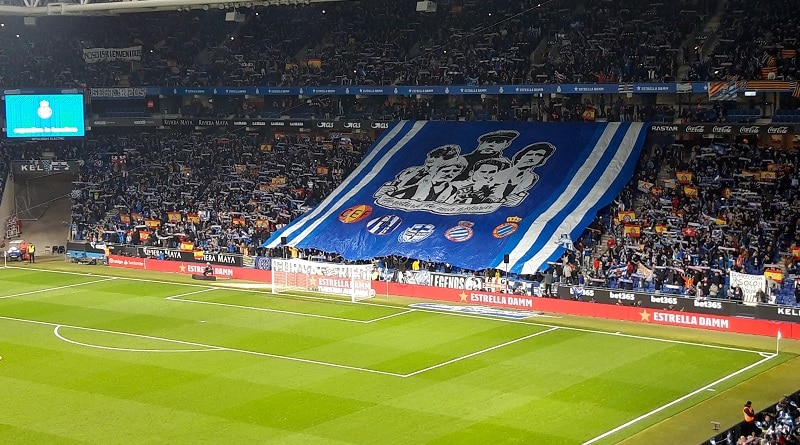 One of the easiest ways to buy a ticket for Espanyol home games is to visit the club's official website and go to the ticket section. Simply select the category and number of seats you want, and then follow the secure online purchasing process.
Although the official club webpage is the most popular way to buy tickets for Espanyol's home matches, there are also a few alternative sites where you can buy tickets just as easily. Football Tickets Barcelona is the leading secondary football ticket marketplace in Barcelona, selling tickets for matches of both Barcelona football clubs, including RCD Espanyol.
After purchasing your match ticket online, it is best to print it out on an A4 sheet and take it with you to the stadium. However, if this is not possible, you can always collect your tickets from the Real Madrid ticket offices at the stadium.
Buying Espanyol Tickets – Phone
Official match tickets can also be purchased by phone. The call is available in both Spanish and English. The first part of the call is automated, until you are put through to an operator to make your purchase. Tickets can be purchased with a credit or debit card.
Phone number: (+34) 932 927 700
Buying Espanyol Tickets – Ticket Office
Tickets for Espanyol's home matches can also be purchased at the club's ticket office on the day of the match, which is located at the stadium, near the door of the offices of the stadium (Baix Llobregat Avenue, no. 100, Cornellà de Llobregat, Barcelona).
Note: tickets can only be bought on the day of the match, starting at 10:00.
Key Information To Take Away
Ticket prices vary depending on several factors: the opponent, the seat location, and the competition

The price range shows which areas provide the best visibility

Once you have purchased your ticket it cannot be exchanged nor returned under any circumstances

You can take drinks inside as long as they are in containers of no more than 500ml, with no lid. Glass containers and cans are not allowed in the stadium

You can take photos and film inside the Stadium as long as these recordings are not made for commercial purposes

Once you have purchased a ticket it cannot be returned or exchanged under any circumstances, unless the time and/or date of the match has been changed after previously being announced definitively
Before you head off to buy tickets for a Espanyol game at RCDE Stadium, do not forget to check out our pick up football service! You can learn more about playing football and other sports in Barcelona by visiting our website and downloading our app to get started.
[maxbutton id="2″ ]