Want to play football in Barcelona?
CeleBreak is an app that allows you to play football in Barcelona anytime, anywhere!
CeleBreak is the solution!
CeleBreak now has fields in all the districts of Barcelona, with most of our games played in Barceloneta, Poblenou, Montjuic, San Antoni, L'Hospitalet, Arc de Triomf, Bellvitge, Park Güell and many more!
Don't worry about having enough players to play.
Play games that fit your schedule.
There will be a CeleBreak organizer that will keep the teams even and motivated, ensuring the quality of the game.
All games are played on high quality fields. We provide balls and bibs.
Stop worrying, just come and play! It's that simple!

Use your phone's camera to scan the QR code and download our free app. Available for iOS and Android devices.
How to play with CeleBreak?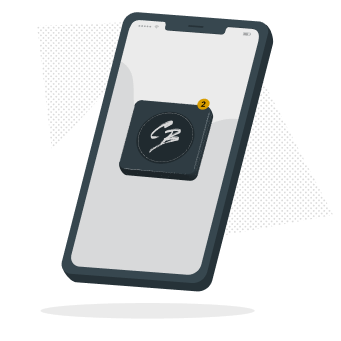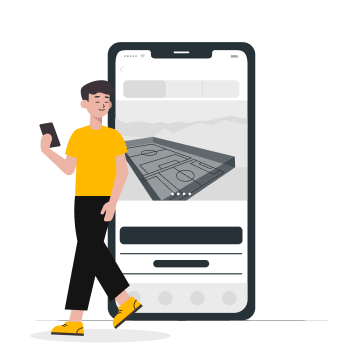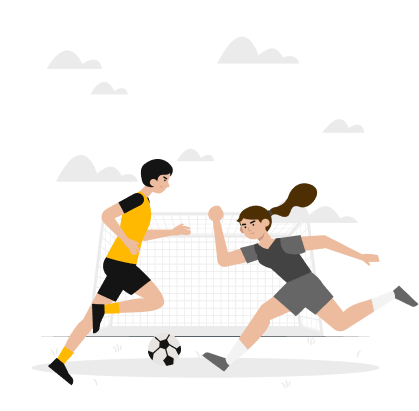 Join one of our football experiences and jump on the field
Join alone or with friends. All you gotta do is play. Teams are set-up on the field.
Closed game, only invited guests will be able to join, used for groups of friends and companies.
Session were players wear an Oliver device to track several in-game performance stats.
Session were the game is recorded and streamed through a smart camera that automatically follows the ball.
Special session that combines physical training, technical training and finishes with some real game action.
Súmate con tu equipo o forma uno nuevo para jugar en las mejores ligas de la ciudad, organizadas para darte la mejor experiencia de CeleBreak
You can find all our games in the CeleBreak App or you can schedule a private session for you and your friends.

Use your phone's camera to scan the QR code and download our free app. Available for iOS and Android devices.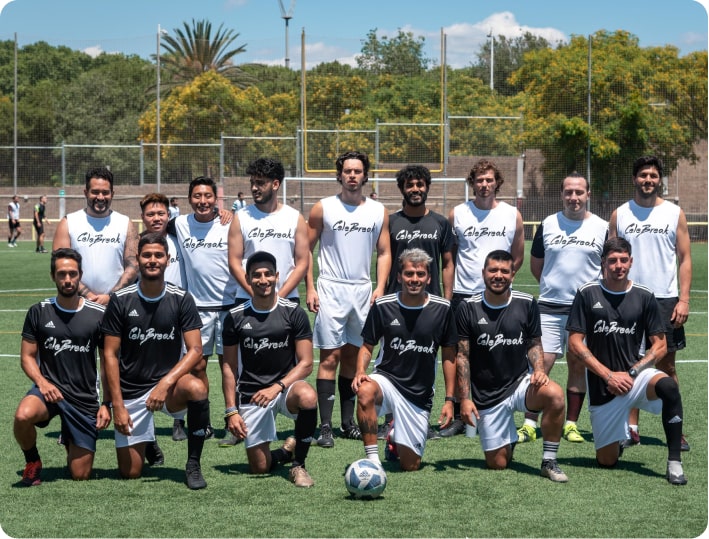 Raining goals and benefits in Barcelona.
We have many benefits for our players in Barcelona, including…
Lead locally by football lovers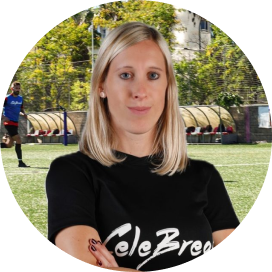 Brit Hermans, Barcelona's City Manager
Football player since she was a kid, Brit has played at national level in a first division team, VV Baronie, in the Netherlands, where she was born and raised. She is in charge of all operations in Barcelona, making sure all of our players have an amazing experience.
Join the
CeleBreak

community
CeleBreak plays men's football, women's football, and mixed football, on artificial turf, natural turf, and indoor fields. You can join our games individually or with friends.
Don't worry about anything other than getting to the field ready to play. A CeleBreak host will welcome you and provide balls, bibs, and will take care of giving you the best experience.