Want to have a training session?
CeleBreak brings the best football training sessions for you! 
A Training session is exactly what you are thinking:
It's the opportunity to get some football-specific physical work done, plus some technical and skill improving exercises with the ball. 
Plus, Training sessions, if possible, will always finish by playing some football to have a "live practice" of everything you trained, making this session more complete and fun!
The Best of all:
Training sessions are gender mixed and they don't require or minimum skill or physical level, so everybody is welcome to join.
Also they don't require a minimum number of people to happen, if you join a training session, you can rest assured it will take place, even if you are lucky enough to have a private and dedicated "solo session".
So we will be waiting for you in our 2 types of trainings:
Football Fitness and Technique & Skills
Bring your friends or come alone and meet some here.
It's gonna be great either way!
Football Fitness
Get in shape and have fun! This training offers exercises to improve muscular strength, speed and overall shape. Most exercises are football related, of course!
Technique & Skills
Improve your football technique and skills such as passing, shooting, agility and ball control, while also working a bit on your physical condition too.
Nikita de Haan We are proud to say Nikita has quite the resume to be CeleBreak's official Trainer. UEFA licensed trainer, former Match Manager at the Dutch Football Federation, and having a Masters Degree in Football Business from the Johan Cruyff Academy, besides being long time member of the CeleBreak Community You can be sure she will take your football level to higher grounds while keeping it fun and friendly as CeleBreak always does.
Join our regular Training Sessions, starting  Thursday 13th at 10:00 am in Barceloneta
Our first training sessions are already published in the App for Barcelona, just look for them in your game list under the name "Training Session" or look for the weights emoji 🏋️
Join the
CeleBreak

community
CeleBreak plays men's football, women's football, and mixed football, on artificial turf, natural turf, and indoor fields. You can join our games individually or with friends.
Don't worry about anything other than getting to the field ready to play. A CeleBreak host will welcome you and provide balls, bibs, and will take care of giving you the best experience.
Play football, meet new people and have fun
Join one of our football experiences and jump on the field
Join alone or with friends. All you gotta do is play. Teams are set-up on the field.
Closed game, only invited guests will be able to join, used for groups of friends and companies.
Session were players wear an Oliver device to track several in-game performance stats.
Session were the game is recorded and streamed through a smart camera that automatically follows the ball.
Special session that combines physical training, technical training and finishes with some real game action.
Súmate con tu equipo o forma uno nuevo para jugar en las mejores ligas de la ciudad, organizadas para darte la mejor experiencia de CeleBreak
I've had a great time visiting Barcelona. Playing football with 'the locals' was one of my highlights. CeleBreak has a well organised structure and great application. Just download it, sign in for a game, pay via the application and play football. Highly recommended! Thanks a lot for the experience, Arinda.
I really enjoyed The CeleBreak atmosphere while doing my internship with them! They are very friendly and always available... about their activities, the tournaments and Pick up sessions are a good opportunity for both locals and tourists to have fun and play football : I have always met new people from all over the world and It was amazing ! Everyone should experience CeleBreak at least once in his/her life.
I spent a summer in Barcelona and playing football with CeleBreak was amazing experience. There is no better way to spend a sunny afternoon than playing football right next to the beach and meeting new friends. And of course the most important thing, we got a free beer (or two or three) after the match.
CeleBreak is an amazing company run by amazing people. They make it so easy to join and play in fun, competitive football matches regardless of your skill level. Even better than the game is the atmosphere they create. By playing with CeleBreak you are guaranteed to build new friendships with people who share your love of football. I'm so glad to be part of the CeleBreak community and would recommend it to anyone!
A really great amateur football festival in Barcelona. Well organised with great parties to start and finish the tournament. Would definitely recommend to anyone who enjoys playing football with their mates, just wish there was more than one tournament a year!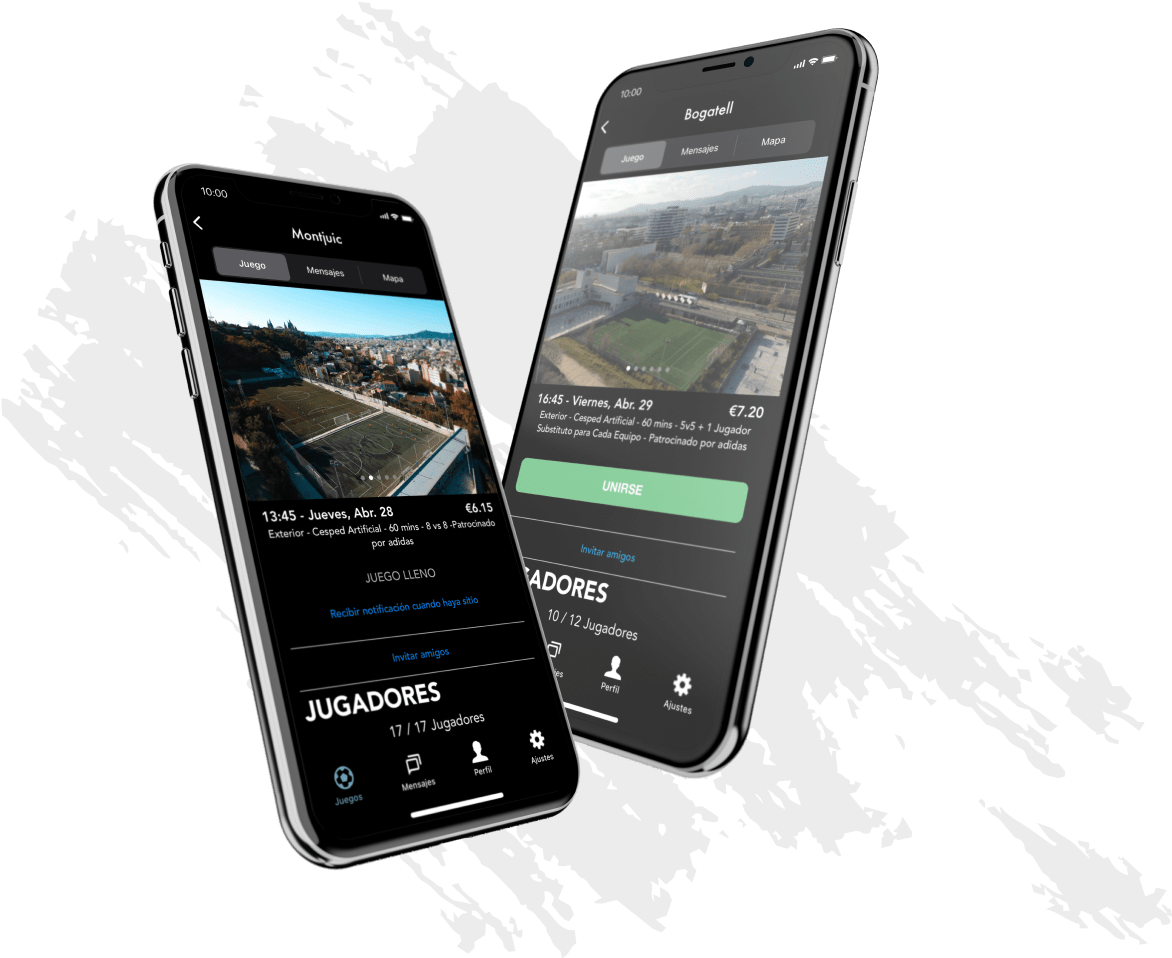 Use your phone's camera to scan the QR code and download our free app. Available for iOS and Android devices.